The flavors that started it all
and the family that popped it.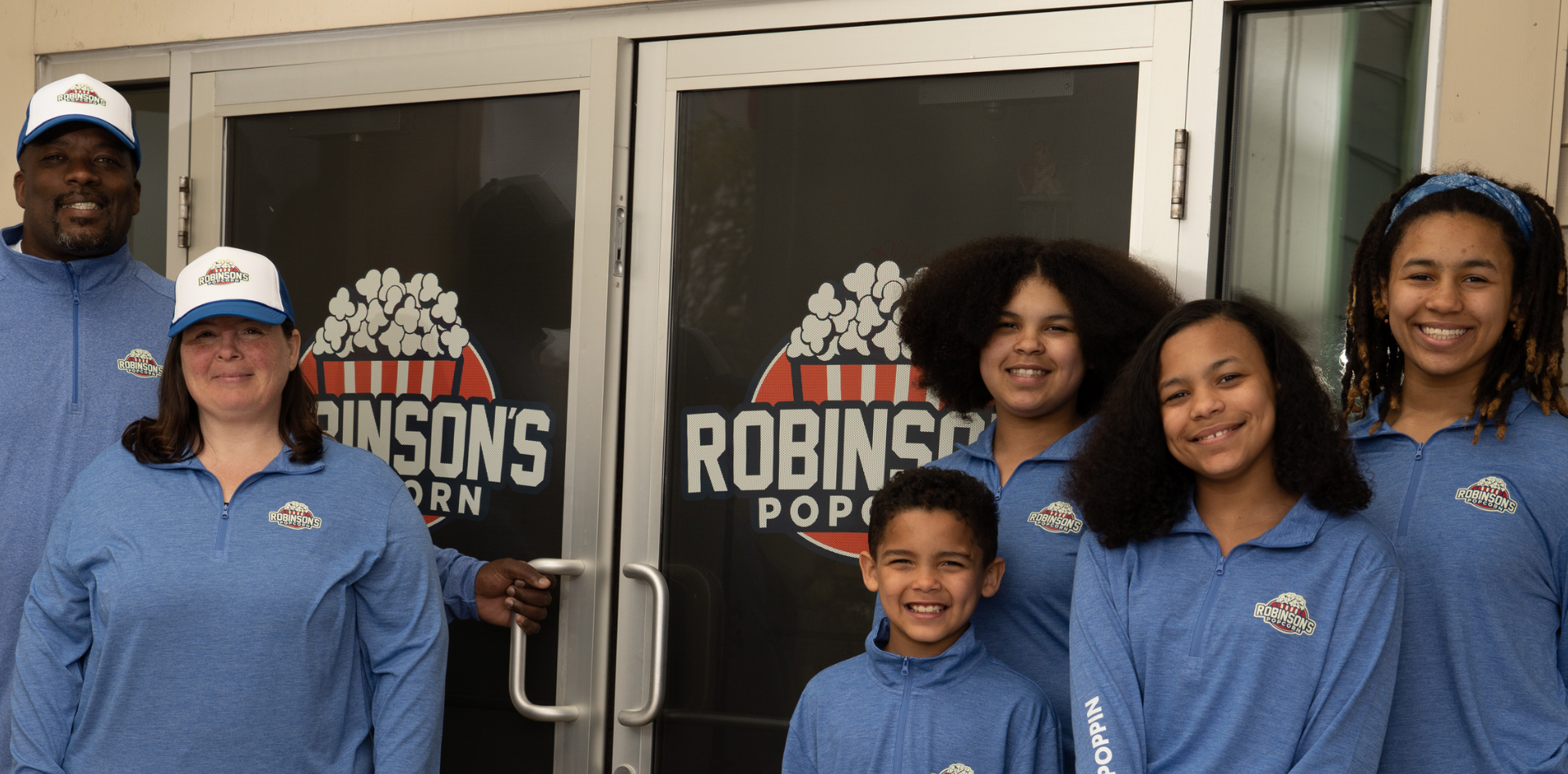 Robinson's Popcorn is a family business, which means you'll be treated like family the moment you place an order, visit our shop, or choose us as a wholesale partner.
Our founders, Ben & Joy Robinson and their children, enjoy warm, fresh, great-tasting popcorn and love sharing their creations with customers throughout West Michigan and beyond.
Thanks to the generosity of their community, the Robinsons have grown their business significantly!
The Robinson Family is very involved in their community, who helped Robinson's Popcorn raise over $10,000 to purchase new equipment and renovate their physical location. This upgrade enabled them to organize events for small businesses that have helped other entrepreneurs grow, like the Black-Owned Business Pop-Up Shop (2019) and United We Sell (2021). 
Since then, the family business has relocated to Holland, Michigan to serve even more loyal customers who visit their James Street shop.